Party Of The Century - THE BLOG
Step into the party !
This is the place where you'll all be able to read our past, present and future daily insanity!!! You'll find diaries, audio and video memories of the best recording sessions, funny pictures and interviews by all the people involved in the party of the century... so our advice is to always keep an eye on this page !
BUONGIORNO POTC Fans and Friends,
Time is passing by, but as you know, music is always alive! Our Giorgio is now putting ideas together for a new project and meanwhile he told us to publsh the Part 1 of the POTC Documentary.
Enjoy
POTC STAFF
We're happy to tell you that a brand new POTC review is now online on IndieShark.Com !!! Make sure to take few minutes and give it a check!
Happy Valentine's Day to all our fans and friends!
We have chosen this special day to unveil the second part of Ron Carter's Interview! Enjoy it as much as we did making it!
To be continued...
Hi ladies and gentlemen !!!
Almost a year from the release of our Party Of The Century project and there's still so much for you to dig and discover!! Today we reveal a true gem coming right from our archive!!! The Part One of an incredible interview by the legendary double bass player, Ron Carter (Miles Davis, George Benson, Billy Cobham ...), talking about his career, his playing and routine.
The PART II will see Ron talking about Party Of The Century, don't miss it !!

Ron talks about what musicians call "the Zone", remembering one of the most incredible moments of his life, then he goes back to his teaching career and routine for keeping the shape and staying at his best.
Ciao Guys !
Almost a year from the POTC worldwide release and our project is getting on bringing over sensational news ! We were informed that the song 2 Hearts in a Tattoo contained in our album Party Of The Century is the official soundtrack to an anti-illegal gambling Italian National Advertisement Campaign!
Yes! The video directed by the star team of Be.Com Concept won the first prize of the Italian National Video-Contest... There will be a Gala night scheduled early February and of course we'll have our staff reporting it!
Meantime Enjoy the embed video !
AND PREFER LEGAL GAMES ;-)
POTC STAFF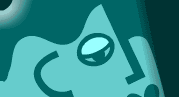 Hi guys we got a new incredible review from the USA which we want to share... Party Of The Century has been this time Reviewed by CYRUS RHODES, a journalist whose music reviews have been posted on both HEADLINE NEWS, and USA TODAY. it's only 'cause of you if we're reaching this far! This is dedicated to all of you along with a big big big and warm THANK YOU.
Artist: Giorgio
Album Title: Party Of The Century
Review by Zack Daggy
The music behind Party Of The Century is the stuff of legends. It took over two years, but Giorgio managed to assemble a team of the music industry's best and brightest to bring you a sound that you've never heard before. Featuring the talents of Bobby Kimball (TOTO), John Mahon (Elton John), Leland Sklar (Phil Collins), Greg Phillinganes (Michael Jackson), and many more, this collaborative effort presents an odd mix of genres that, for the most part, really works.
The lead single, "Black Coffee and a Friend," is a prime example of genre blending. It's The Beatles' Magical Mystery Tour mixed with big band. The sound is energetic, exciting and fresh. Tracks like "Nenna's Last Symphony" and "At My Door" capture the same sensation, yet mash up other sounds like arena-rock with big band (the former) and Meatloaf with Kenny G (the latter). "Nenna's Last Symphony" introduces listeners to this new concoction of sounds, yet retains an air of familiarity. In fact, the overall vibe of this song closely resembles that of Bonnie Tyler's hit song "Holding Out for a Hero," but with more soul. "At My Door," a duet with Bobby Kimball, expands on this soulful vibe by incorporating a blend of saxophone and guitar driven rock. The result is a whirlwind of sounds that harkens back to some of the best rock of the 70's.
When you first hear Giorgio's vocals on the opening track "Poem To Life," they very well might give you pause. They're unlike anything on the radio today. If you can picture the melodic soul of Phil Collins and the smooth vibes of Enrique Iglesias, then you might begin to fathom the unique style to Giorgio's voice. In the track "Love After Love," Giorgio takes on this near Enrique Iglesias level of soothing vocals. Of all the tracks off of Party Of The Century, this one is perhaps the most captivating. Its simple piano melody, when combined with Giorgio's voice, creates an intimate dreamscape that's powerful yet vulnerable at the same time. The song "One Emotional Moment" captures many of these vibes, but it's here that the Phil Collins side of Giorgio's voice really stands out. Again, it comes back to soul. When Giorgio sings you can really hear the emotion in his voice.
The production quality throughout Party Of The Century is incredible. It can't be easy to take so many different instruments, styles and genres and mix them down into a concise immaculate melody, yet it's accomplished again and again with every single track. The music is a stunning tapestry of innovative sounds that are ready to immerse you in its mesmerizing quality, but the trouble with that is it can be overpowering at times. The old adage "less is more" is often true, especially in the case of the track "Two Hearts In A Tattoo." With its 60's pop/rock vibes and peppy vocals, this track could have been quite good. It didn't need the addition of a blues guitar thrown in. While innovation should be praised, sometimes you can have too much of a good thing. The constant mix of so many instruments in seemingly every track does make it a bit difficult to distinguish between them. They all begin to blend together after a while.
With most might find the hyperbole of a title like Party Of The Century a bit crass on the surface, it's actually meant to reflect the theatrical nature of the album. When you first hit play you are thrown in to the opening ceremonies of the party, as introduced by Giorgio himself. The album literally beings with the sound of someone pulling up to a party and walking up to the door. You even hear the voices and sounds of the crowd as the party gets underway. It's all very immersive, but may be a bit cheesy for some. It just depends on your taste. It should be noted that those that opt to buy the collector box set will get quite an awesome party favor. It's a nicely bound box containing the album, a DVD containing over 90 minutes of behind-the-scenes footage, a 48 page hardback book with on the road pictures, and a collectible pin. It costs more than simply downloading a digital copy of the album, but it's worth it. It really is a party in a box.
While Party Of The Century can be a bit much at times, this album is a deeply immersive entertaining experience. It's a party not to be missed.
Review by Zack Daggy
Rating: 4 stars (out of 5)
BIIIIG BIIIG NEWS AROUND THE PARTY OF THE CENTURY WORLD !!!! Our incredible album entered 53rd Grammy Awards selections being candidate to nominees in 13 different categories !!! We all know it's a dream... you never know what is gonna happen!
Here's the detailed list:
Title: Venice Night
Category: #98: Best Orchestral Performance
PMArtist: Giorgio
Title: One Emotional Moment
Category: #1: Record Of The Year
PMArtist: Giorgio
Title: party of the century
Category: #2: Album Of The Year
PMArtist: Giorgio
Title: Write Me
Category: #3: Song Of The Year
PMArtist: Giorgio
Title: party of the century
Category: #4: Best New Artist
PMArtist: Giorgio
Title: One Emotional Moment
Category: #6: Best Male Pop Vocal Performance
PMArtist: Giorgio
Title: party of the century
Category: #11: Best Pop Vocal Album
PMArtist: Giorgio
Title: Nenna's Last Symphony
Category: #86: Best Instrumental Arrangement Accompanying Vocalist(s)
PMArtist: Giorgio
Title: party of the century
Category: #88: Best Boxed Or Special Limited Edition Package
PMArtist: Giorgio
Title: party of the century
Category: #91: Best Engineered Album, Non-Classical
PMArtist: Giorgio
Title: party of the century
Category: #92: Producer Of The Year, Non-Classical
PMArtist: Giorgio & John Mahon
Title: Poem To Life
Category: #8: Best Pop Collaboration With Vocals
PMArtist: Giorgio, Bobby Kimball
Title: At My Door
Category: #8: Best Pop Collaboration With Vocals
PMArtist: Rachel Nicolazzo (Rachel Z)
Title: Love After Love
Category: #46: Best Improvised Jazz Solo
Congratulations to our Giorgio who is now daddy to a gorgeous little girl named Beatrice! We all send him and Stefania love and hugs! In another note, POTC is now candidate to Grammy nominees in several categories!!! We'll post more about this later on!
Hugs
POTC promo Staff
Ciao Guys !!!!
The beat is going on so groovy in the POTC world!!! UK is giving the project a great attention and as always we have to thank our true British GURU DJ Jeff Jones for believing in what we do as much as we believe in it! And sooooooooon you will start getting a great bunch of big fresh news!!!! Stay tuned...