Party Of The Century - THE BLOG
Step into the party !
This is the place where you'll all be able to read our past, present and future daily insanity!!! You'll find diaries, audio and video memories of the best recording sessions, funny pictures and interviews by all the people involved in the party of the century... so our advice is to always keep an eye on this page !
Dec 29th 2010 - USA PRESS REVIEWS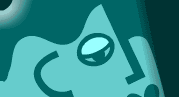 Hi guys we got a new incredible review from the USA which we want to share... Party Of The Century has been this time Reviewed by CYRUS RHODES, a journalist whose music reviews have been posted on both HEADLINE NEWS, and USA TODAY. it's only 'cause of you if we're reaching this far! This is dedicated to all of you along with a big big big and warm THANK YOU.